Skook News Obituaries: September 17th, 2020
----------------------------------------
William Lewis Delker
, 86, of Tamaqua, formerly of Wadesville died Wednesday September 16, 2020, at LVHN – East, Pottsville.
Born in St. Clair, July 14, 1934, He was a son of the late Edward and Alma (Reese) Delker.
He was a graduate of St. Clair High School, Class of 1952.
William served in the US Navy MCB6 – Seabees from 1953-1957 during the Korean War. He earned the National Defense Service Medal; Korean Service Medal and China Service Medal.
He retired as an Electrician from Rockwell International, Wyomissing.
He was a very active, faithful member of the Pottsville Seventh Day Adventist Church.
In addition to his parents he was preceded in death by a brother Edward Delker; sister Joan Marie Delker, both as children.
Surviving are his wife of 61 years Viola (Hale) Delker; 3 daughters Lori Koch and her husband Brian of Tamaqua; daughter Beth Gomberg and her husband Chip of Apopka, FL; daughter Susan John and her husband Robert of Conyngham; Grandchildren Samantha Koch; Hannah, Jarod and Jacob Gomberg; Robbie, Abbey and Ashley John; Nieces, Nephews and Cousins.
Funeral Services will be held at 11:00 AM Monday from Pottsville Seventh Day Adventist Church, 284 Industrial Park Rd. PO Box 37, Pottsville, PA 17901 with Rev. Alex Dubee officiating. Friends may call from 9:00 AM – 11:00 AM Monday at the Church. In lieu of flowers, contributions may be made to Pottsville SDA Memorial Fund at the above address or a charity of your choice. Burial with military honors will be in Odd Fellows Cemetery, St. Clair.
----------------------------------------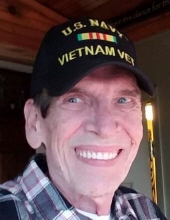 David M. Devlin
, 74, of Cressona, passed away unexpectedly on Wednesday evening in his residence.
Born in Pottsville, on May 4, 1946, he was a son of the late Francis and Lillian (Urich) Devlin.
He was of the Catholic faith
David proudly served his country in the U.S. Navy having served two tours in Vietnam.
He worked at the Schuylkill County Prison as a correctional officer for 26 years.
David was a member of the American Legion, Cressona.
He had an outgoing personality and especially enjoyed talking with other veterans.
In addition to his parents, David was preceded in death by his sister, Theresa.
David is survived by his wife, Jayne B. (Herring) Devlin , to whom he was married 39 years on September 12th; and daughter, Ceara Torres, wife of Miguel, of New Philadelphia.
Services are private at the convenience of family.
The family request contributions in David's memory be sent to: Vietnam Veterans Memorial Fund, 1235 S. Clark St, Arlington, VA 22202
Lord-Bixler Funeral Home, Inc. is in charge of arrangements.
Online condolences may be expressed at lordbixler.com
----------------------------------------
David J. Price
, husband, son, father, brother, pop-pop, of Lafayette Street Tamaqua, Pennsylvania passed away suddenly on Thursday, September 17, 2020, at home while in the care of his beloved wife of forty-two years, Ann (Knowles) Price at the age of 68 years.
Born Wednesday, March 19, 1952 in Coaldale, Pennsylvania. the son of Sophia (Hulock) Price of Coaldale, and the late David H. Price. He was also predeceased by; grandson baby Pickle Rossochay; LeeAnn Mazur.
In addition to his wife he is survived by; son, David J. Price of Tamaqua and his companion Vicki Ulrich; daughters, Coleen M. Price of Tuscarora, Kaitlyn A Rossochacy wife of Thomas of Tuscarora; sisters, Marilyn Navitsky wife of Philip of Tamaqua, Patricia Forster wife of Joseph of Tamaqua; grand children, Austin Messerschmidt, Rylah Price, Emily and Nessa Rossochacy. Many nieces, nephews and cousins also survive Dave.
A 1970 graduate of Tamaqua Area High School, Dave served honorably in the United States Army. He retired from Ametek of Nesquehoing as a machinist. Dave was a longtime member of the East End Fire Co. of Tamaqua, and Tamaqua Flying Club since 9 years of age. Dave, bred and raced pigeons with his dad and then son. An avid outdoorsman, Dave enjoyed hunting, fishing, and shooting darts as a member of the Tamaqua Dart League . He was an ardent Notre Dame Football fan.
Funeral arrangements have been entrusted to the E. Franklin Griffiths Funeral Home & Cremation Services, Inc. of 655 East Broad Street Tamaqua, Pennsylvania 18252. (570) 668-2550
A Funeral service will be held on Tuesday September 22, 2020 at 11 o' clock from the funeral home. Friends may call on Monday evening September 21, 2020 from 6 to 8:00 P.M.
Interment with Military Honors will be in St. Jerome's R.C.C. Cemetery, Tamaqua, Pennsylvania.
Memorials in Daves name may be made in care of Ann Price 249 Lafayette Street Tamaqua, Pennsylvania 18252.
Online condolences may be made to the family at
www.griffithsfuneralhomes.com
----------------------------------------
Richard Heyn
, of Mahanoy City, passed away on Tuesday, September 16th, 2020.
At the request of his family, no services will be held at this time.
----------------------------------------