Skook News Obituaries: September 15th, 2020
----------------------------------------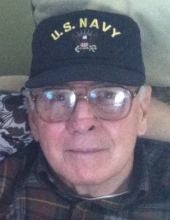 Norman H. Bowers
, 84, of Reading and formerly of Pottsville, passed away on Monday, September 14th, in Reading Hospital/Tower Health, West Reading.
Born in Pottsville, on December 7, 1935, he was a son of the late John A. and Rebecca Jane (Long) Bowers, Sr..
He was a 1953 graduate of Pottsville High School and proudly served his country in the U.S. Navy.
Norman worked for many years at AT & T, Reading, from where he retired.
He was a life member of the Yorkville Hose Co., Pottsville.
Norman loved roller skating his whole life and skated well into his 70's. He also enjoyed attending Pottsville High School football games.
Although Norman had no children of his own, he lovingly raised his nephew, James Bowers, who passed away in November 2001.
In addition to his parents and James, Norman was preceded in death by brothers: John Adam and Joseph; and sister, Arlene McIntyre.
Norman is survived by sisters: Mary Ellen Whalen, of Pottsville; his twin sister, Nancy L. Davis, of Schuylkill Haven; and Gayle Bowers Ash, of Texas; and several nieces and nephews.
Graveside services with military honors will be held on Friday, September 18th, at 11:00 a.m. at Charles Baber Cemetery, 1400 W. Market St., Pottsville, with Peggy Sue Pfeffer officiating.
The family request contributions in Norman's memory be sent to: Hillside SPCA, P.O. Box 233, Pottsville, PA 17901.
Lord-Bixler Funeral Home, Inc. is in charge of arrangements.
Online condolences may be expressed at lordbixler.com
---------------------------------------
Alice I. Wenrich
, 98, of Ravine, passed away on Monday, September 14, 2020 at home.
Born on September 19, 1921 in Ravine, she was a daughter of the late Charles and Mary Jane Hoy Schach.
She was a member of St. Matthew's Lutheran Church, Ravine.
Alice had her bakers license and was well known for her excellent cakes, pies, snowballs and other baked goods.
She was a member of the Ravine Fire Co. Ladies Auxiliary.
Preceding her in death were her husband, Ralph E. Wenrich; son, Frank "Skip" Wenrich; grandson, Daniel Wenrich; sisters and brothers, Mary, Sadie, Viola, Charles "Haggarty", Claude, Fred, Elsie, William, Hattie and Lilly.
Surviving are a son Mark and wife Sallie Wenrich of Fredericksburg; three daughters, Claudia Wenrich, Peggy and husband Richard Stager, Jill and husband Bruce McHenry, all of Pine Grove; daughter-in-law Charlotte Wenrich of Maryland; 9 grandchildren, Jeremy Stager, Jaime Witmer, Janelle Nelson, Deb Barr, Tim Wenrich, Sheila Reed, Kevin Dilworth, Tricia Heffron and Tiffani Tobin; 13 great grandchildren, Lyla, Terra, Mya, Kellan, Teagan, Stephanie, Stacey, Brandi, Callie, Abby, Brent, Anthony, and Anna; 10 great great grandchildren, Brett, Lilly, Leo, Lacey, Logan, Lucy, Jay, Caius, Canaan, and Bailen; nieces and nephews.
Graveside Services and Interment will be held on Monday, September 21, 2020 at 11:15 A.M. at St. Matthew's Lutheran Cemetery, Schultz Rd., Pine Grove, with SALM John Ziegler and Pastor Claude Schach officiating. There will be a viewing on Monday, September 21, 2020 from 10:00 A.M. until 11:00 A.M. at the H. L. Snyder Funeral Home, Inc., Pine Grove, PA.
In lieu of flowers, the family would prefer contributions be made to St. Matthew's Lutheran Church, c/o Richard Wolfgang, 240 Tremont Rd., Pine Grove, Pa. 17963 in her memory.
The family asks that if you are able to, wear pink to the services as a tribute to Alice, since that was her favorite color.
You may send condolences online at www.hlsnyderfuneralhome.com
---------------------------------------
Stanley T. Pietkiewicz Sr.
, 91, of Shenandoah, passed away peacefully Thursday evening, September 10, 2020, surrounded by his family.
He was the youngest child of Michael and Antoinette (Fedorowicz) Pietkiewicz, Polish immigrants that came to America in the early 1900s. He was born November 27, 1928, at home.
Stan was a 1947 graduate of Shenandoah High School, where he excelled in both basketball and baseball. He was an excellent pitcher who helped his team earn the district championship by earning two victories and driving in the winning run in the finale. His skills earned him a minor league contract with the Boston Braves before he returned to his beloved hometown. He also played for the House of David who required the players to have a beard so he taped black rope to his face in order to play.
Mr. Pietkiewicz was a decorated Army veteran, having served his country in the Korean War.
He worked as a prison guard at Graterford State Prison for a few years and was a Shenandoah police officer before becoming a letter carrier for the U.S. Postal Service, retiring at age 74 after 40 years of service. Stan the Mailman was known by many of his friends along his route for his sense of humor. It is rumored he stopped into a wedding reception as he delivered the mail, danced with the bride and had a shot then headed back to his route.
At a football game in Philadelphia, he first met Irene Walukiewicz, who was a nurse at Children's Hospital. They eventually married on October 13, 1962 in St. George Church. They were married 28 years until her death Nov. 23, 1990.
He was a member of Divine Mercy Parish, Shenandoah, and the former St. George Church. He was also a member of the National Association of Letter Carriers Branch 500, Harrisburg. Stan was known to enjoy a glass of Merlot on "special occasions."
Stan was the last surviving member of his immediate family. In addition to his parents and his wife, Stan was preceded in death by his daughter, Diane, in 2016. Also preceding him were brothers, Alfie and Mike, and sisters, Leocadia Barrett and Julia Lopata. He also had two older sisters that he never met, Eva Valeria, who died at age 5 of scarlet fever, and Gloria, who died three days after birth at home.
Surviving are children, Stanley Pietkiewicz Jr. with Carrie Crawford, Janie (Pietkiewicz) Shustack, Michael Pietkiewicz and his wife, Amy, Leo Pietkiewicz and Alan Pietkiewicz; grandsons, Joseph Shustack with Sarah Welles and Tyler Shustack with Adrienne Pinchot and Andy Pietkiewicz; granddaughter, Carrissa Irene Pietkiewicz and her mom, Rebecca Karenda; a great-grandson, Landyn Shustack. Pop was looking forward to the arrival of his second great-grandson in the new year. Also surviving are sisters-in-law, Dorothy Pietkiewicz and Virginia Ross; nieces and nephews.
Above all Dad's love was felt until his last breath.
Funeral services will be held at 9:30 a.m. Friday, September 18, 2020 at Walukiewicz-Oravitz Fell Funeral Home, 132 S. Jardin St., Shenandoah. A Mass of Christian Burial will then be celebrated at 10 a.m. at Divine Mercy Church, 232 W. Cherry St., Shenandoah, with the Rev. Steven J. Brosk, Lt. Col. USAF Retired, as the celebrant. Interment with military honors will follow in Our Lady of Dawn Cemetery, Shenandoah Heights. A viewing will be held from 7:30 until 9:30 a.m. Friday at the funeral home. All federal and state COVID-19 regulations will be observed. Expressions of sympathy will be used to establish a scholarship to a graduating Shenandoah Valley Senior baseball athlete, c/o Alan Pietkiewicz, 112 Fox Hollow Drive, Drums, PA 18222.
Walukiewicz-Oravitz Fell Funeral Home, Shenandoah, is in charge of the arrangements.
---------------------------------------
Raymond Nestor
, 65, of Ringtown, passed away Monday, September 14th, 2020.
Ray was born in Newark, NJ on November 21, 1954, a son of the late Mary (Strenchock) and Thomas Raymond Nestor.
He was a 1972 graduate of the Shenandoah Valley School District, and attended the Municipal Officers Training Course at the State Police Academy in Hershey. He began his career as a police officer in New Ringgold, then worked for 27 years, retiring at the rank of Captain for the Shenandoah Police Department. He then went on to work with highway maintenance for Penn Dot, retiring recently after 13 years.
He was a member of the Shenandoah 500 Club and FOP Lodge #25, and the AFSCME local. Ray enjoyed being outdoors fishing and crabbing, and he was a fan of NASCAR.
In addition to his parents, he was preceded in death by three sisters, Jean Jankowski; Shirley Raith and Dolores Hubbs.
He is survived by his wife of 15 years, Victoria 'Vicci" (Chapman) Nestor, and his children, Matthew Nestor, and his wife Julie of Ringtown; Thomas Nestor, of Ringtown; Raymond C. Nestor , and his fiancee Carissa Booth, of Ringtown; step son David W. Brown, Jr. and his partner, Breanna Maurer, of Girardville; and step son William J. Brown, of Girardville.
He is also survived by his grandchildren who he loved spending time with, Matthew Allen Nestor, Raymond Robert Nestor and Aubrey Rae Nestor, and by his beloved pet chihuahua, Addy.
Relatives and friends are invited to visit with Ray's family on Sunday afternoon, September 20th, from 4-7 PM at the Stauffer-Breznik Funeral Home, 412 West Main Street, Ringtown. State protocols regarding social distancing and wearing face masks will be observed.
---------------------------------------

Deborah A. "Mac" Cherrybon
, 64, of Minersville passed away Friday, September 11th, at her residence.
Debbie was born in Pottsville, on March 20, 1956, a daughter of the late Anne M. (Kessler) and Thomas F. McSurdy. She was the widow of Barry Cherrybon. She was a member of the former St. Kieran Church of Heckscherville. A graduate of Minersville Area High School Class of 1974 where she was a member of the Band Front Color Guard. She was a C.Y.O . Cheer Coach for St. Vincent basketball team of Minersville and the Schuylkill Haven Midget Football Assoc., Member of the Sch. Haven Area P.T.O., was a volunteer who worked the concession stand and made 500 pierogies for the Schuylkill Haven Hurricanes home football games from 1997-2000 as well as working the concession for the Sch. Haven Swim Team. She was a former Sch. Haven Band Front Advisor, Kym's School of Dance Secretary and involved with the set design, programs and costumes. She was currently employed as the Librarian at the Minersville Public Library. She was preceded in death by her parents Anne & Thomas "Fritz" McSurdy and her husband Barry on September 16, 1992.
Debbie is survived by two daughters, Lora, wife of Matthew Greco, and Leeza, wife of Eric Bartol. She is also survived by a sister, Diane Cola. Debbie is also survived by her pride & joy , her granddaughter Mia Danielle Parry.
Also surviving is a niece, Erica McDemus , nephew Jordan Cola , great niece Abby McDemus, Aunt Ellen, wife of Todd March, and cousins, Carol Gerhard, David & Darren March, Tom & Kyle Kessler.
"Mac" is also survived and was surrounded by many life-long friends. Her passing shall leave a great void in the hearts of those knew her and called her friend. Her senior write up said it best. "Deb...cute senior...who posseses beautiful hair...a contagious laugh…and a sparkling personality…popular girl….who hails from Buck Run...energetic and cheerful…a bright spot in everyody's day".
All are respectfully invited to attend a Visitation from 9:00 to 11:00: am on Saturday, September 19th at the Mahal-Ritzel Funeral Home Inc. Minersville. A Memorial Service will be held following visitation. Due to COVID-19, all recommended social distancing, mask requirements, and public safety guidelines will be followed. In lieu of flowers, memorial contributions may be made to Minersville Public Library. 220 S 4th St, Minersville, PA 17954.
Mahal-Ritzel Funeral Home Inc., Minersville is entrusted with the arrangements.
---------------------------------------