Skook News Obituaries: October 10th, 2020
----------------------------------------
Robert Emmett Grant III
, 73, St. Clair, passed away peacefully Friday October 9th at Lehigh Valley Hospital Schuylkill East, Pottsville.
Born in Ashland, he was a son of the late Robert Grant Jr. and Catherine Shoup Grant. He worked as an Orderly in the emergency room department for the former Pottsville hospital for 26 years before his retirement.
Bob graduated from Ashland Area High School, class of 1965. He was a United States Army Veteran having served from 1966 to 1972 having fought for our country during the Vietnam War. He was a member of both the American Legion Post 309 and the VFW of Girardville.
Bob is survived by his loving wife of 30 years, Patricia B. McMeekin Grant, St. Clair; his three daughters: Kathryn Anthony and her fiancé Brad Holt, Birdsboro; Michelle and her husband Richard Dallago, Pottsville; Joie Lynne and her husband Christopher Gardner, Pottsville; his two brothers: John "Jack" Grant, Lancaster; James "Jimmy" and his wife Linda Grant, Girardville; his grandchildren: William J. and his wife Katie Anthony; Cecely, Maddelena and Francesca Dallago; Luke and Elizabeth Gardner; a great-granddaughter Mattea Anthony; his niece and nephew Jennifer and David Grant.
Funeral Services will be held on Thursday October 15th at 11:15 a.m. from the Thomas M. Sullivan Funeral Home, Girardville with Rev. Carl Shankweiler. Friends are invited to his viewing Thursday morning at the funeral home from 10 a.m. until the time of service. Interment with military honors will be held at Indiantown Gap National Cemetery, Annville.
Sign the guestbook, leave personal condolences and for further information please visit www.thomasmsullivanfuneralhome.com
Thomas M. Sullivan Funeral Home Inc., 403 W. Main Street, Girardville is in charge of the arrangements.
----------------------------------------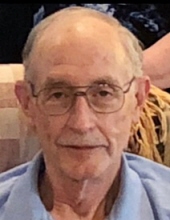 Arthur R. Main
, 73, of Hometown, PA died on Friday, October 9, 2020 in Bethlehem, PA. He was the husband of Mary Ann (nee Kosch) Main to whom he was married 51 years.
Born in Coaldale, PA on February 16, 1947, Arthur was the son of the late Arthur and Isabell (nee Cunning) Main. A 1965 graduate of Tamaqua High School, he graduated from Stevens Trade School in 1968. Arthur worked for Mack trucks in the Lehigh Valley both at the Allentown and Macungie plants. He was a member of St. John Evangelical Lutheran Church, Tamaqua, PA.
In addition to his wife, Mary Ann, Arthur is survived by sons, Brian Main and his wife Susandra of Hometown, Jeffrey Main and his wife Tanyamas of St. Louis, Missouri, and Brett Main of Hometown and grandchildren, Taralynn Main and Tricia Main.
He was predeceased by sisters, Isabell Frantz and Virginia Williams. Services will be held at 11 AM on Tuesday, October 13 at the Zizelmann-Gulla Funeral Home, 500 East Broad Street, Tamaqua with The Rev. Phyllis Wolford officiating. Interment in Sky View Memorial Park, Hometown will follow the services. Call 9:30 - 11 AM on Tuesday at the funeral home.
Attendees are reminded of the COVID-19 pandemic guidelines and are kindly asked to wear a mask and observe physical distancing. Online condolences may be made at www.zgfuneralhome.com. Arrangements are being handled by the Zizelmann-Gulla Funeral Home and Cremation Services, Inc., Tamaqua.
----------------------------------------
Joan Frantz
, 90, of Mountain Rd., Pine Grove, passed away on Saturday, October 10, 2020 at home surrounded by her family.
Born on July 12, 1930 in Pine Grove, she was a daughter of the late Guy and Isabel Matthews Keefer.
She was a member of Hetzel's Lutheran Church, Pine Grove.
Joan loved playing cards, bingo, going on trips with her sisters and spending time with her family.
Preceding her in death were her husband of 64 years, Sterling S. Frantz; a son, John "Tic" Frantz; two sisters, Georgine English and Louise Dallago; a brother William Keefer.
Surviving are a daughter, Susan and husband Tom Umbenhauer of Pine Grove; a daughter-in-law Carol Frantz of Pine Grove; 5 grandchildren, John Frantz, Russell Frantz, Jennifer Kohr, Kristen Kohr, Neil Engelen; 7 great grandchildren, Derek Frantz, Morgan Frantz, Austin Frantz, Brayden Frantz, Christian Frantz, Tayden Spittler and Torin Spittler; and companion Rosie, her Boston Terrier.
Services will be held at the convenience of the family with SALM John Ziegler officiating. Interment will be in Hetzel's Cemetery, Pine Grove.
In lieu of flowers, the family would prefer contributions be made to the Ruth Steinert Memorial SPCA, P. O. Box 332 Schuylkill Haven, Pa. 17972 in her memory.
The H. L. Snyder Funeral Home, Inc., Pine Grove is in charge of arrangements and you may send condolences online at www.hlsnyderfuneralhome.com
----------------------------------------
Patricia Ann Carvajal
, 67, of Phoenix Park, Branch Township, passed away on Thursday at home.
Born in Phoenix Park, she was a daughter of the late Frank and Violet Pranscavage Bassininsky. She attended Branch Township schools. She was a dedicated homemaker and caretaker for her family.
She was preceded in death by a daughter, Patricia Naradko, in 2013; a granddaughter, Harley Hutsko, in 2018.
Pat is survived by her husband, Jose Emilio "Miki" Carvajal; Cecilia Carvajal (companion, Brian Smith), Joseph Carvajal and Robert Carvajal (spouse, Heather), all of Phoenix Park; eight grandchildren; three great-grandchildren. She is also survived by two brothers, Michael Bassininsky (spouse, Theresa), Minersville, and Paul Bassininsky, Branch Township; three nieces; a nephew.
Services are private.
----------------------------------------
Frederick C. "Fred" Schenck
, 93, of Minersville, passed away Thursday, October 8th, at Genesis Eldercare Schuylkill Center, Pottsville.
Fred was born in Minersville, Pa. on September 21, 1927, a son of the late Frances (Kovalevich) and Herman Schenck. He was the widower of Frances L. (Walker) Schenck who died, 11/9/1989. A graduate of Minersville High School graduating Cum Laude where he was a 3 sport athlete and a member of the National Honor Society. He was a standout player & Co-Captain of the University of Delaware Blue Hens football team. He was a veteran serving in both the Army and U.S. Marine Corp.. He was formerly employed in Sales and Marketing in the Mobile and Modular Home market. He served as a Minersville Area High School Board Member for 20 years. Serving 10 of those years as President.
He was an avid, dedicated fan of Battlin' Miner athletics.
In addition to his parents and his wife, Frances he was preceded in death by his brother Herman Schenck and a grandson Beau Schenck. Fred is survived by two daughters, Louisa, wife of Joseph Bosack, Christina, wife of Michael Hoptak, three sons Fred Schenck, Greg, husband of Leona Schenck, and Neil Schenck and his companion, Dionne Zambiasi. He is also survived by Grandchildren; Melissa Yourey, Joseph Bosack, Jeremy, Jordan & Cierra Schenck, Leah and Michael Hoptak. Great Grandchildren: Aralyn & Rhett Schenck, Eli Yourey, Brooks Bosack.
The family expresses their gratitude to all those friends and neighbors who offered Fred rides over the past few years. Also to the Homestead Unit for providing excellent care throughout his battle in later years.
At the request of the family all services are private.
In lieu of flowers, memorial contributions may be made to either The Wounded Warriors, Minersville Public Library, or Minersville General Athletic Fund. Interment at Mount Peace Cemetery. Mahal-Ritzel Funeral Home Inc., Minersville entrusted with the arrangements.
----------------------------------------