Skook News Obituaries: October 29th, 2020
---------------------------------------
-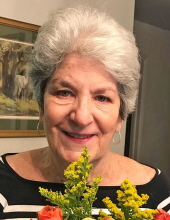 Mary Adella Miller, 80, affectionately known as "Mayna" to her family, was born on August 6, 1940. She passed away peacefully on October 28, 2020.
She graduated as valedictorian of her Tamaqua High School class of 1958, and attended nursing school at University of Pennsylvania. Mary worked as a nurse and Patient Care manager at Cornell Medical Center in NYC. She was awarded several prestigious honors during her 45 years of service. She celebrated the joys in life, and loved her family immeasurably. An avid equestrian, she enjoyed many trips to Ireland to ride along the cliffs. She loved her Persian cats dearly, and was a dedicated volunteer at the ASPCA for many years.
She is survived by her brother, Jack, and her niece, Allison, both of Elizabethtown. She is loved and missed my many relatives and friends, near and far.
Mary was preceded in death by her parents, Mary & John Miller, her sister-in-law, Pamela Miller, and her cousin Nellie Anne (Purnell) Mathias. For those of you fortunate enough to know her, please think of a happy moment you shared together, and let her live on in those memories.
Visitation at 10am, followed by service at 11am on Monday, November 2, 2020 at the Zizelmann-Gulla Funeral Home, 500 East Broad St., Tamaqua. Interment in Sky View Memorial Park, Hometown, PA afterwards. Online condolences may be made at www.zgfuneralhome.com.
In lieu of flowers, memorial contributions may be made to your favorite local animal shelter or the ASPCA. Attendees are reminded of the COVID-19 pandemic guidelines and are kindly asked to wear a mask and observe physical distancing. Arrangements are being handled by the Zizelmann-Gulla Funeral Home and Cremation Services, Inc., Tamaqua.
-------------------------------------
Robin M. Ward, 62, of Ringtown, Pa passed away on Wednesday, October 28th at the Lehigh Valley Medical Center – Cedar Crest, Allentown.
Born in Shenandoah on August 9th, 1958 she was the daughter of the late Thomas Ward and surviving mother, Jean Ward.
Besides her mother, Robin is survived by 1 daughter, Megan Lex with her husband Shawn – Ringtown, 3 brothers, Michael Ward with his wife Denise – Weatherly, David Ward with his wife Margaret – Barnesville, and William Ward – McAdoo. 1 sister, Leanne Nicholls with her husband Mike – West Penn. She was Nanny to her 2 grandsons, Trevor Lex and Shawn Lex. Also surviving are her companion and partner, Edward Michalik – Ringtown and several nieces.
Robin was a 1976 graduate of Mahanoy Area High School. She enjoyed being outdoors, doing yard work, going for walks, gardening, and she loved her dog, Nora. Her grandsons, Trevor and Shawn were her pride and joy. She always looked forward to attending any sporting event they were involved in. Her family will always remember her kind heart and how she loved taking care of others.
Services will be held at the convenience of the family.
Oravitz Home for Funerals Inc, Shenandoah are entrusted with the arrangements.
To offer condolences, please visit: www.oravitzhomeforfunerals.com
-------------------------------------
Michelle J. Nagle, 57, of Totem Dr., Auburn, passed away on Wednesday, October 28, 2020 at home.
Born on February 25, 1963 in Pottsville, she was the daughter of Lucille M. Herring Reichert of Pine Grove and the late Ralph Reichert, Sr.
She was a 1981 graduate of Pine Grove High School and McCann School of Business, where she obtained a degree as a Medical Assistant.
Michelle was an inspector for Lear/Guilford Mills in Pine Grove.
She loved high stakes bingo and Labrador Retrievers.
Surviving, in addition to her mother, are her husband of 38 years, Daniel Nagle; two daughters, Kimberly Nagle and husband Edward of Pine Grove, Kaitlyn Schwenk and husband Eric of Pottsville; two sons, Timothy Nagle and wife Jessica, James Nagle and wife Katherine, both of Pine Grove; 7 grandchildren, Jacob, Mackenzie, Kaleb, Chase, Calla, Willow and Kaden; two brothers, Ralph and wife Kim Reichert, Jr. of Dillsburg, Shawn and wife Christine Reichert of Friedensburg; two sisters, Melissa Allison, Tara and husband Kevin Brown, both of Pine Grove; her mother-in-law Kathleen Nagle of Pine Grove.
Graveside Services and Interment will be held on Thursday, November 5, 2020 at 11:00 A.M. in St. Peter's Lutheran Cemetery, 312 S. Tulpehocken St., Pine Grove with Pastor Barry Spatz officiating.
In lieu of flowers, the family would prefer contributions be made to the Ruth Steinert Memorial SPCA, 18 Wertz Dr. Pine Grove, Pa. 17963 in her memory.
The H. L. Snyder Funeral Home, Inc., Pine Grove is in charge of arrangements and you may send condolences online at www.hlsnyderfuneralhome.com
-------------------------------------
Carolyn A. Domlesky, 83, of Minersville, passed away on Tuesday at Rosewood Health and Rehabilitation Center.
Born on August 9, 1937 in Newtown, Reilly Township, she was a daughter of the late Lewis and Alice Larkin Graver. She was a 1954 graduate of Cass Township High School. She was employed in banking, having last worked for Liberty Savings Bank, retiring in 2003.
She was a member of the former St. Francis of Assisi Church, Minersville, and a current member of Holy Family Parish, Minersville.
Preceding her in death was her husband, Robert J. "T.V. Joe" Domlesky, in 1983; three siblings, Janet Morgan, Marie Dallas and Lewis Graver.
Carolyn is survived by three children, Attorney Roberta Jo "Bobbie" Domlesky, Minersville, James Domlesky, Minersville, and Patricia "Tricia" Lein, Mechanicsburg; three grandchildren, Sean Lein (companion, Madeleine), James and Samantha Domlesky. She is also survived by three siblings, Louise Graver Richard, Zerbe, Edward Graver (spouse, Carol), Allentown, and Robert Graver (spouse, Gail), Tremont; nieces and nephews; cousins.
The family will accept visitors at Dutcavich Funeral Home, 200 Sunbury Street, Minersville, on Sunday from 6:00 P.M. There is no visitation Monday morning; however, Mass of Christian Burial will be celebrated at 10:00 A.M. in St. Matthew the Evangelist Church, 139 Spruce Street, Minersville. Visitors and attendees are expected to follow CDC guidelines. Interment will be in St. Francis of Assisi Cemetery, Branch Township. Donations to the charity of the giver's choice are encouraged.
-------------------------------------
Betty Jean (Levan) Pastula
, 90 of Shenandoah passed away peacefully on Thursday morning, October 29, 2020 at her residence with her loving family by her side.
Private services and interment at Indiantown Gap National Cemetery, Annville will be held at the convenience of the family.
Walukiewicz-Oravitz Fell Funeral Home, 132 S. Jardin St., Shenandoah is in charge of the arrangements.
-------------------------------------
Thomas 'Pop' Fetterman, 77, of Ringtown, passed away peacefully surrounded by his family and joined his wife of 45 years, Carol, Wednesday, October 28th, 2020. He had recently resided for the past several years at the Shenandoah Senior Living Community, where he was welcomed and treated by the staff as part of their family.
Thomas was born in Philadelphia, on May 24, 1943, a son of the late Mary (Ambrose) Fahringer and Ross Fetterman. After high school, he proudly served in the U.S. Navy aboard the USS Lake Champlain. He then worked for and retired from the Dana Corporation in Reading.
He was a member of the Shenandoah Fish and Game Club, and a former member of the Ringtown Fire Company. From walking, to camping, enjoying the beach or hunting, Tom truly enjoyed and loved being outdoors. Despite his physical disability later on in life, Tom was very strong willed and independent.
In addition to his wife, Carol Fetterman, Tom was preceded in death by two sons, Nathan Fetterman and Greg Petritsch, and by two sisters, Catherine "Cookie" Fetterman and Donna Sherman.
He is survived by his children, David Fetterman, of Newville; Maria 'Mimi' Thorne, of Shippingsburg; Melissa Powell, of Tamaqua; Tricia Savitsky, of Ringtown; Lisa Filizof, of Ringtown; and by four sisters, June Kuzmitsky, LaRue Amoratis, Pat Teter, and Rita Shoup, all of Ringtown.
Tom cherished his grandchildren and great grandchildren, and loved to spend time with them all. He leaves behind Tabetha Fetterman, Greg Fetterman, David Fetterman, Abigail Gaydosh, Wyatt Thorne, Bradley Daley, Nicole Fertig, Megan Daley, Edward Daley, Samantha Ney, Zachary Filozof, Alison Filozof, and Greg Petritsch, along with nine great grandchildren, nieces and nephews.
A Funeral Service will be held at 5 PM on Sunday, November 1st at the Stauffer-Breznik Funeral Home, 412 West Main Street, Ringtown, with Rev. Craig Zimmerman, officiating. Relatives and friends may call from 3-5 PM at the funeral home prior to the service on Sunday afternoon.
Interment with military honors will be held at Indiantown Gap National Cemetery in Annville, PA, on Tuesday, November 3rd at 10:30 AM.
All protocols regarding COVID-19 including the wearing of masks and social distancing will be adhered to.
-------------------------------------
These Obituaries are brought to you by