Skook News Obituaries: October 5th, 2020
----------------------------------------
Robert J. Edmondson, Jr.
of Frackville, passed away on Saturday, October 3, 2020 at the home of his father in Pine Grove.
Born on September 17, 1962 in Girardville, he was a son of Robert Edmondson Sr. of Pine Grove and the late Margaret Koslosky Edmondson.
He worked at Fist Quality in Hazelton.
Preceding him in death was a brother, Gerald W. Edmondson.
Surviving, in addition to his father, is a brother Richard Edmondson of Frackville.
Services will be held at the convenience of the family with interment in St. Joseph's Cemetery, Fountain Springs.
The H. L. Snyder Funeral Home, Inc., Pine Grove is in charge of arrangements and you may send condolences online at www.hlsnyderfuneralhome.com
----------------------------------------
Ronald C. Davenport
, 75, of St. Clair, died Sunday October 4, 2020, at LVHN – Muhlenberg, Bethelhem.
Born in St. Clair, March 27, 1945, He was a son of the late George and Margaret (Gregory) Davenport.
He was a graduate of Penn State University.
Ron retired as a teacher from Child Development Inc., Duncott.
He was a member of Bethlehem Baptist Church, Saint Clair, and St. David Society.
He was preceded in death by a sister, Shirley Davenport; three brothers, Harold and Gregory Davenport and Thomas Gregory.
Surviving are Nieces and Nephews Craig Davenport of St. Clair; Scott Davenport and his wife Alicia , Dickson City; Tracie Clews and her husband Scott of St. Clair; Great nieces Tristen and Emilee Clews.
Memorial Service will be held at 11:00 AM Friday from Bethlehem Baptist Church, 1 N. Front St. St. Clair, PA 17970. Rev. Joseph McDemus will be officiating. Friends may call from 10:00 AM – 11:00 AM Friday at the Church. In lieu of flowers, contributions may be made to Bethlehem Baptist Memorial Fund , PO Box 172, St. Clair, PA 17970. Burial will be in Odd Fellows Cemetery, St. Clair.
Bruce T. Hart Funeral Home, St. Clair, is in charge of arrangements. Condolences can be sent to http://www.brucethartfuneralhome.com
----------------------------------------
Albert " Albie " Petusky Jr.
, 84, former Girardville resident , passed away peacefully Sunday at Lehigh Valley Hospital, Schuylkill East Norwegian Street, Pottsville.
He was born in the former Ashland Hospital. Albie had been employed at the former Alcoa Aluminum Plant, Cressona until his retirement and then worked as a maintenance man for McDonalds Lunch and the Jiffy Mart in Girardville.
He was a US Army veteran of the Korean War.
He is survived by his brother Leonard Petusky, Girardville and by several nieces and nephews.
Private services and interment will be held at Indiantown Gap National Cemetery Annville.
----------------------------------------
Marie Theresa Hoak
, 84, of Pottsville, Pa., passed away peacefully on Saturday, Oct. 3, at Lehigh Valley Hospital-Cedar Crest in Allentown.
Born in Forestville, Pa., on August 28, 1936, she was the daughter of the late Stanley and Anna (Pishko) Kowalchick. Marie was a member of St. Patrick Roman Catholic Church in Pottsville. In addition to her parents, she was preceded in death by a son, Gary Hoak, and a brother, William "Butch" Kowalchick. Known as the "glue that held everyone together," family was everything to Marie. And you just had to look in — and on — her refrigerator to see that.
Decades of school photos and newspaper clippings of her grandchildren's academic, community, workplace and sports accomplishments dotted the kitchen walls and fridge. "Grammy" had a knack for making everyone feel like the most important person in the world. A fierce matriarch, there never seemed to be a shortage of love, no matter the situation. Marie was a wonderful cook and master candy maker, and there was never a shortage of home-cooked meals and treats, either. Her famous halupkies, peanut butter rolls and coconut eggs made every visit all the sweeter. Her love extended far beyond the family, too. Raising her own children in the Fairmount and Seneca Street neighborhoods of Pottsville, many now-grown neighborhood kids call Marie their "second mother," even to this day. Marie spent many years working the polls, too, doing her part to create a better future for the next generations.
Whether it was the end of a loud Christmas filled with charades and storytelling, the end of a phone conversation, or even a Facebook post, Grammy made sure everyone knew her love as they hung up the phone, walked out of her home for the night or logged off online.
Marie lives on through the incredible family she and her husband of 64 years, Donald Thomas Hoak, created. She is survived by four sons: Greg Hoak and his wife, Lisa, Gerald Hoak, Glenn Hoak and his wife, Karen, Gil Hoak and his wife, Patricia; a daughter Gina McGinley; a daughter-in-law Sharon Hoak; 10 grandchildren: Greg Jr. (Leah), Luke (Ashley), Kelly (Charlie), Allison (Nick), Jason (Maggie), Madison (Emma), Neena, Carly, Jillian, and Megan; six great-grandchildren: Ava, Aubrey, Addison, Cole, Finley, and Della; a sister: Shirley Hasenauer; and nieces and nephews.
A religious service will be held at the Robert A. Evans Jr. Funeral Home in Port Carbon at 11 a.m. on Thursday, October 8, with Msgr. Edward O'Connor officitiating. Relatives and friends are invited to visit with the family on Thursday morning from 10-11 a.m. at the funeral home.
Interment will be held in Our Lady of Calvary Cemetery, Pottsville. In lieu of flowers, contributions in Marie's memory may be made to Hillside SPCA: 51 SPCA Rd, Pottsville, PA 17901. Please send condolences to www.robertaevansjrfh.com
----------------------------------------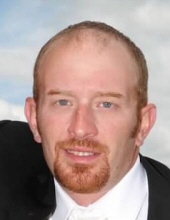 Sean A Britton
, 39, of Mount Carmel, PA, passed away on October 1, 2020.
Sean was born in Ashland, PA on September 30, 1981, son of Anthony Britton and Denise Crabb. He is survived by his spouse Nina Britton, sister Dana (and Anthony) Caforio and Gint and Finnster. He is also survived by paternal grandparents William and Carol Britton of Aristes, PA, maternal grandparents, Robert and Carol Beaver of Jamestown TN and Elearie Beaver of Aristes, PA as well as numerous aunts, uncles, cousins, nieces and godchildren.

Sean graduated from North Schuylkill Jr./Sr. high school in 2000. He was employed by Weber Steel Service of Kutztown, PA as a foreman and a certified welder for approximately 15 years.


Sean was an avid hunter and fisherman who loved anything to do with the outdoors whether it be hiking, biking or riding his dirt bike up any mountainside he could find. He was a craft beer enthusiast and even tried his hand at home brewing. He was the life of every party and could put a smile on any persons face no matter the time or situation. He would give the shirt off his back for those he loved and was always willing to help out when needed. He could usually be found at a brewery on weekends or at home with the music playing so loud you could not have a conversation with those around you. He liked to bang on the drums until 3AM and was always the certified DJ at any social event.


To those who knew him, he was so much more than just a friend. He was a brother. He was a confidant, a peacemaker and the one you could always turn to for advice and support. He will not only be missed but will be treasured and every memory will be held closely. Everyone he touched will feel like a piece of them will forever be missing. To put it mildly, everyone loved Sean.


Services will be held at the convenience of the Family.


In lieu of flowers, monetary donations will be accepted, and proceeds donated to the Schuylkill County Suicide Prevention organization in Sean's memory. Kull-Heizenroth Funeral Home, Ashland is in charge of arrangements.
----------------------------------------