Skook News Obituaries: November 17th, 2020
---------------------------------------
-
W. Thomas Boussum
, 83, of Orwigsburg, PA, passed away Tuesday, November 17th, at Ridgeview Healthcare & Rehabilitation Center.
Services will be private at the convenience of the family.
Louis D. Truskowsky Funeral Home & Crematory Inc. Mahanoy City is in charge of arrangements. Visit
www.truskowskyfuneralhome.com
to sign the guest book and send sympathy cards.
-------------------------------------
Irvin W. "Billy" Brown
, age 79, of Mahanoy City, died Monday morning at Ridgeview Healthcare & Rehab in Shenandoah Heights.
Born at the former Locust Mountain Hospital he was the son of the late Irvin and Mary (Ashfield) Brown. He was a 1959 graduate of Mahanoy City High School and served with the United States Navy from 1959 to 1962. He had been employed by Reneer Film in Auburn. He was an avid hunter and enjoyed the outdoors.
Preceding him in death in addition to his parents were his wife the former Susan M. Holman, a daughter Suzanne and a son William.
Survivors include his grandchildren John Wronski and fiancé' Jennifer Lott, Macy and Brendan Brown, a great granddaughter Candence Wronski, 2 sisters in law Judy Sanchez and Janice Lotwick and her husband Jerry, a brother in law Fred Holman and his wife Ingrid as well as nieces and nephews.
Relatives and friends are invited to attend funeral and interment services at 1 PM Friday at the German Protestant Cemetery in Mahanoy Township. The Rev. Fred T. Crawford will officiate. Contributions in Billy's name to Christ Lutheran Church, PO Box 4, Mahanoy City, PA 17948 would be appreciated by the family.
David D. Jarrett Funeral Home of Mahanoy City is in charge of arrangements.
Please visit www.jarrettfuneralhome.com for more information.
-------------------------------------
George "Nuff" A. Homa
, 90, of West West Terrace, Branch Township, passed away on Sunday at Lehigh Valley Hospital, Cedar Crest.
Born on July 11, 1930 in Arnot's Addition, he was a son of the late Andrew and Anna Sweet Homa. He was a 1948 graduate of Saint Clair High School.
He was an Air Force veteran of the Korean War, having served as an aircraft mechanic. Upon leaving the Air Force, he continued to serve as a civil servant at Olmstead AFB as an aircraft mechanic. He also performed maintenance on B-52 aircraft at Loring AFB, Maine. He later worked with the Marine Corps in Philadelphia before accepting a position at the New Cumberland Army Depot, where he served as Catalog Data Supervisor, retiring in 1985. After retirement, he worked for Victor E. Muncy, Inc. as a locksmith.
He was an avid bird watcher and enjoyed spending time with his brother and friends at Hawk Mountain and Lehigh Furnace Gap. He enjoyed Indy Car racing and took his son to Pocono Raceway frequently in the 70s and 80s. The Indianapolis 500 was a Memorial Day weekend tradition in the Homa household. He was a great handyman and could build or fix anything around the house, including cars, when they were still mechanical. He was a big Phillies fan. He possessed a great sense of humor and he enjoyed making people laugh.
He was a member of St. Matthew the Evangelist R.C. Church, Minersville.
Preceding him in death was his wife of 57 years, the former Margaret Brito, in 2016; his brother, Ronald Homa.
George is survived by three children, Elise Senawaitis (spouse, Anthony), Redlands, California, Matthew D. Homa, Branch Township, and Jean M. Homa, Branch Township; a grandson, Michael Senawaitis, Redlands; two sisters, Rita Adamcik, Kulpmont, and Dolores Wapinsky, Frackville; nieces and nephews.
Visitation will be at Dutcavich Funeral Home, 200 Sunbury Street, Minersville, on Sunday from 6:00 P.M. There is no visitation Monday morning; however, Mass of Christian Burial will be celebrated at 10:00 A.M. in St. Matthew the Evangelist Church, 139 Spruce Street, Minersville. Visitors and attendees are expected to follow CDC guidelines. Weather permitting, interment with military honors will be in St. Stanislaus Kostka #2 Cemetery, Branch Township. The family prefers donations to Hawk Mountain Sanctuary, 1700 Hawk Mountain Road, Kempton, PA 19529.
-------------------------------------
Francis Pauly
, 60, of Branchdale, died Sunday at home.
Born in Pottsville on February 12, 1960, he was a son of Geraldine Smith Pauly, Branchdale, and the late Nelson J. Pauly. He attended Minersville schools; and was a mail delivery contractor.
In addition to his father, he was predeceased by a brother, Richard Pauly.
Surviving are his companion, Lynda Reber, Branchdale; nine siblings, Marie Weikel (spouse, James), Pottsville, Gregory Pauly, Branchdale, Edward Pauly, Branchdale, Edwin Pauly, Minersville, Christopher Pauly (spouse, Mandy), Branchdale, Christine Neiswender (spouse, Joseph), Minersville, Eloise Hinkle (spouse, Gary), Minersville, Frederick Pauly, Minersville, and Philip Pauly, Branchdale; nieces and nephews.
-------------------------------------
Barbara Lee Whitacre
, 73 years of age, of New Ringgold, Pennsylvania died on Monday, November 16, 2020 at Ridgeview Nursing Home in Shenandoah.
Born Wednesday, January 1, 1947 in New Smithville, Pennsylvania the daughter of the late Earl and Ethel (Shively) Esterly. Barbara was one of 21 siblings, of which a 18 have preceded her in death.
Surviving are son, Richard J. Esterly and his wife, Ruth of New Ringgold, PA, brother, Earl Esterly, Jr. and his wife, Nancy of Pennsburg, PA, sister, Sandy Deifender.
Private arrangements entrusted to the Robert S. Nester Funeral Home & Cremation Services, Inc. of 2066 West Penn Pike New Ringgold, Pennsylvania 17960. (570) 386-5884
online condolences may be expressed by visiting
www.griffithsfuneralhomes.com
-------------------------------------
Joseph P. "Hustler" Meldazis
passed away at his home in Shenandoah on November 11, 2020 following a heart-related illness.
Born in Shenandoah, PA on December 20, 1953, Joe was the son of the late Ernest and Elsie Meldazis.
He is survived by his adult children Melissa Jo, Zachary, Stacy, and Ashley; a sister, Theresa; a very good friend, Ann Marie; nieces and a nephew.
Joe graduated from Shenandoah Valley High School in 1971 and received an Associate Degree in Accounting from McCann School of Business in 1973. He was employed as an auditor at The Inn at Buck Hill in the Poconos and later as a bookkeeper at Rest Haven Nursing Home in Schuylkill Haven.
A lifelong lover of music, Joe played saxophone in the SVHS Marching Band and wished to pursue the study of saxophone and music at West Chester University near Philadelphia but was unable to make that dream happen. Joe, undaunted in his love of music, founded or co-founded several bands in the Shenandoah area, including The Village Outlet in 1969, Free Beer in the mid '70s, and The Blind Pigeons in 2002. Joe also played in numerous regional bands, including the AMVETS Band, Whitey's Polka Band, The Good Time's Variety Band and The Coal Cracker String Band. He also helped found the Blue Devils variety band, formed to celebrate the Shenandoah Quasquicentennial in 1991. Joe even shared his love of music by offering free music lessons at his home.
Along with pursuing his love of music, Joe spent his years seeking out life's mysteries and spreading good will, aided by his carefree spirit and inimitable sense of humor. Memorial services will be private, with a celebration of Joe's life to be scheduled at a later date.
Walukiewicz-Oravitz Fell Funeral Home, Shenandoah is in charge of the arrangements.
-------------------------------------
Irene T. (Gedeika) Bashus
, 96 of Shenandoah formerly of Kulpmont passed away on Sunday evening, November 15, 2020 at the Shenandoah Senior Living Community.
Born in Kulpmont on March 29, 1924 she was a daughter of the late Michael and Martha (Shabas) Gedeika.
She was a graduate of the former Kulpmont High School.
Irene was employed in the local garment industry and was a member of the ILGWU.
She was a member of Divine Mercy Parish, Shenandoah formerly Saint George's Church.
Surviving are her son, Allan J. Bashus and his wife Pennie of Kannapolis, NC; seven grandchildren, eight great-grandchildren, nieces, Mary Ann Walker and her husband Clayton of Mahanoy City and Eugenia "Jeanie" Golden and her husband Richard of Mahanoy City; great-nieces, great-nephews, cousins and many friends.
Preceding her in death in addition to her parents were two sisters, Margaret Swatsky and Theresa Gedeika; and one niece, Charlotte Green Matz.
A Mass of Christian Burial will be celebrated on Monday, November 23, 2020 at 10:00 am in Divine Mercy Church, 232 West Cherry Street, Shenandoah with Monsignor Ronald C. Bocian, Pastor as the celebrant. Interment will follow in Holy Cross Cemetery, Mount Carmel Township. A viewing will be held on Monday morning from 9:00 am until 10:00 am at the church. All state and federal COVID-19 guidelines and regulations will be observed; masks and social distancing will be required.
The family would like to extend a sincere thank you to her two nieces, Mary Ann Walker and Eugenia "Jeanie" Golden and the staff of the Shenandoah Senior Living Community for their special care and concern.
Expressions of sympathy can be made to Divine Mercy Parish Memorial Fund, c/o 108 West Cherry Street, Shenandoah, PA 17976 or the ACTION Youth Group, c/o 402 East Pine Street, Mahanoy City, PA 17948.
Walukiewicz-Oravitz Fell Funeral Home, 132 S. Jardin Street, Shenandoah is in charge of the arrangements.
-------------------------------------
Robert J "Bob" Leitzel
, age 62, of Hegins, passed away Tuesday, November 17, 2020 at his residence with his loving wife at his side.
He was born on Tuesday, January 14, 1958, in Pottsville, a son of Ruby F (Fetterolf) Leitzel of Mount Carmel and the late John A Leitzel.
He was a 1975 graduate of Upper Dauphin Area High School and attended Harrisburg Area Community College and Shippensburg University.
Bob was a payroll officer for New Cumberland Navy Depot until his retirement.
He was a member of Friedens United Church of Christ, Hegins.
He was also a board member of the Gratz Fair Association and a member of the Gratz Fire Company.
Bob enjoyed selling on Ebay, going to public sales, yard sales, and spending time with his family.
He is survived by his wife Cathy A (Morgan) Leitzel, to whom he was married for 28 years.
He is also survived by a daughter, Nikki A Snyder and her husband Alex of Ashland; a son, Cory V Leitzel-Camarda and his wife Nicole of Atworth, GA; a grandson, Soloman A Snyder; a sister in law, Beth Harman and her husband Jeff of Hegins, ; a brother in law, Donald Morgan; two step sister in laws, Stacy Jenkins and her husband Steve of Templeton; and Tracy Forrest and her husband Cliff of Pittsburgh' two nephews, Jeffrey Harman and his wife Kelly of Lancaster, and Nicholas Harman and his companion Katie of Elizabethtown; two special cousins, Kevin Fetterolf and his wife Kelsey of Hegins, and Robert Fetterolf and his companion Debra of Mechanicsburg; an aunt, Jean Fetterolf of Valley View; and several nieces and nephews; and numerous cousins; his faithful companion Hazel; and his cats Kitty and Susie.
Funeral services will be held at the Buffington-Reed Funeral Home, Valley View, on Saturday, November 21, 2020, at 2 pm with Rev. Curtis Zemencik officiating.
Visitation will be held from 1 pm to 2 pm on Saturday at the funeral home.
Burial will be made in Union Cemetery, Gratz.
Memorial contributions can be made to Tri-Valley Lions Club, 535 E Main St, Hegins PA 17938 or to Tri-Valley Charities, P.O. Box 751, Valley View, PA 17983.
Condolences can be left for the family at
www.buffingtonreed.com
.
-------------------------------------

Eleanor T. Barbetta Hughes, 98, of formerly of Schuylkill Haven, passed away Friday, November 13th, at Tremont Health and Rehabilitation Center, where she had been a resident since 2015.

Born in Mount Carbon on April 13, 1922, she was a daughter of the late Isadore "James' & Maria (Luongo) Barbetta.

She was the widow of Harold "Sharkie" Hughes.

In addition to her parents and husband, she is also preceded in death by her brothers: Alfonso, Angelo, Eugene, Joseph, & I. Nicholas Barbetta, and her sister, Caroline Barbetta.

Eleanor was a graduate of Pottsville High School.

She was a member of Grace Evangelical Congregational Church, Schuylkill Haven.

Eleanor was previously employed by local textile factories as a machine operator.

She is survived by her brother, Albert Barbetta, of IL, and several nieces & nephews.


Due to current Covid-19 restrictions, a private funeral service will be conducted at the family's convenience.
-------------------------------------
Mary Ann Hutsko
, 83, of Condor Lane, Jonestown, passed away Monday, November 16th, at her home.
Mary Ann was born in Pottsville, Pa. on July 23, 1937, a daughter of the late Mary (Kotchision) and George Schur. She was the widow of Andrew Hutsko who died December 21, 2018.
She had formerly worked as a Under Presser in the local garment industry. Mary Ann was member of St. Nicholas Ukrainian Catholic Church, Minersville, where she was a member of the Saint Nicholas Ladies Sodality, the St. Nicholas PTG, and a long-time volunteer for the annual St. Nicholas Church picnic and South Cass Fire Co.
In addition to her parents and her husband, Andrew, she was preceded in death by a brother, John Jack Schur, and her sisters, Theresa Yutsus & Marlene Petrozino.
Mary Ann is survived by two daughters, Lisa, wife of Dr. Robert Zimmerman and Tania, wife of Robert Hoffman. A son, Andrew Mark, husband of Petronella Hutsko. Mary Ann is also survived by her grandchildren; Mary & Nadia Zimmerman, Mallory & Nolan Hoffman and Logan Hutsko. Also surviving are very special Caregivers ,Clover Walters & Donna Rogers.
A Requiem Divine Liturgy will be celebrated 11:00 AM Saturday, November 21st at Saint Nicholas Ukrainian Catholic Church in Minersville, with Reverend Mark Fesniak officiating.
All are respectfully invited to attend a visitation with calling hours from 8:30 AM to 10:30 Saturday, at Mahal-Ritzel Funeral Home Inc. , Minersville.
Interment at St. Nicholas Ukrainian Catholic Cemetery. In lieu of flowers, memorial contributions may be made to St. Nicholas School Fund. Due to COVID-19, all recommended social distancing, mask requirements, and public safety guidelines will be followed. Mahal-Ritzel Funeral Home Inc., Minersville entrusted with the arrangements.
-------------------------------------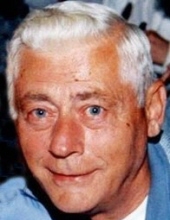 Alan Eugene Miller
, 82, of Woodbridge, Connecticut and formerly of Hometown, PA, New York, and Florida, died on Tuesday, May 19, 2020 in Connecticut. He was the husband of the late Dorothy L. (nee Brown) Miller who died January 21, 2004.
Born in Lehighton, PA on February 2, 1938, Al was a son of the late Eugene A. and Helen (nee DePuy) Miller. A 1955 graduate of Lehighton High School, he attended the United States Armed Forces Institute at the University of Maryland for 2 years. Al served in the Army from 1957-1960. He worked in systems programing at IBM in Poughkeepsie, NY for 25 years, retiring in 1993. Al volunteered as a tax preparer for AARP. A member of a Bridge Club, he was nationally ranked in the Bridge Society. Al loved to do puzzles, spend time in his garden, and was an avid horseshoes player.
He is survived by sons, Alan E. Miller, Jr. of Cumming, GA, James E. Miller of Naugatuck, CT, and Keith Miller of Suffern, NY; 6 grandchildren; 3 great grandchildren; brother, Gary Miller of FL; and numerous in-laws, nephews, and nieces living in PA.
He was also predeceased by a sister, Marilyn Smith. The scheduled memorial service for Saturday, November 21 has been postponed until a future date.
Memorials in Alan's name may be made to the Tamaqua Public Library, 30 South Railroad Street, Tamaqua, PA 18252. Online condolences may be made at www.zgfuneralhome.com. Arrangements are being handled by the Zizelmann-Gulla Funeral Home and Cremation Services, Inc., Tamaqua.
-------------------------------------
These Obituaries are brought to you by