Skook News Obituaries: January 9th, 2021
Obituaries published from the Schuylkill County area.
----------------------------------------------
Robert W. Heinbach
, 73, of Pottsville, passed away Thursday, January 7, 2020 at Lehigh Valley Hospital, Cedar Crest.
Born on July 20, 1947, in Pottsville, he was the son of the late William and Lillian Montag Heinbach.
Robert proudly served his country in the United States Army, serving during the Vietnam War as a Specialist, 4th class. He was a member of Bethany Christian Fellowship in Cressona, Free & Accepted Masons Of Pennsylvania, 216 Pulaski Lodge in Pottsville, and Tall Cedars. He was a graduate of Pottsville High School. While playing varsity football he received the most valuable football player award in 1964. He also received several diving awards.
He worked 32 years as a truck driver at Deka Batteries before retiring.
In addition to his parents he was preceded in death by his wife, Susan E. (Lang) Heinbach .
He is survived by sons, James R. Heinbach, Scranton and David M. Heinbach (Amy); daughter, Carolyn Beltz, Pottsville (Raymond). Grandchildren, Emily, Camryn, Zachary, Alyssa, Lily, Ryan, Samantha and Molly.
Funeral services will be held at 12:00 p.m. on Wednesday, January 13, 2020 at Schlitzer Allen Pugh Funeral Home, 515 W. Market St., Pottsville, with Pastor Dennis Snyder officiating. Family and friends may call from 10:00 a.m. until the time of the service at the funeral home. Interment with military honors will follow at Schuylkill Memorial Park, Schuylkill Haven.
Please visit SchlitzerAllenPugh.com to leave a condolence for the family.
----------------------------------------------
Christina M. Heffner
, 35, of Orwigsburg, passed away unexpectedly on January 4th in Geisinger St. Lukes Hospital, Orwigsburg.
Born in Reading, on February 21, 1985, she was a daughter of Keith A. and the late Roseann Marie (Laughlin) Heffner.
She was a graduate of Blue Mountain High School and received an Associate degree in Secretarial studies.
Christina enjoyed spending time with family and friends.
She is survived by her father, Keith A. Heffner; sister Rebecca L. Otterbein, wife of Charles, of Pottsville; and nieces: KyLee, Jocelynn, and Maddison.
A Memorial service will be announced at a later date.
Lord-Bixler Funeral Home, Inc. is in charge of arrangements.
Online condolences may be expressed at www.Lord-Bixler.com
----------------------------------------------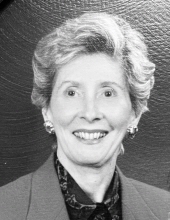 Barbara Richards Heffner
, formerly of Pottsville, Pa, died January 7, 2021 at Seton Manor.
She was born September 5, 1932 in Pottsville the daughter of Evelyn Schoffstall Richards and John J Richards.
She was a gymnast in her younger years known for doing cartwheels and hanging off trees on Jefferson Street. She was always proud that she received all A's in third grade not an easy feat in 1940.
At Pottsville high school where she was graduated in 1950, she was named best dressed and most poised female. After graduation, she turned down a modeling scholarship and worked as a customer representative for Bell Telephone.
She met the love of her life, George Heffner, in 1946 when she was 14 and he 21. He wrote in her sister Shirley's yearbook "tell your kid sister that I will call her up for a date when she turns 18." He kept his word and they married in 1953 enjoying 63 years together until he died in 2016. George was a 5 term legislator and then 2 term judge with Barbara standing beside him giving him her honesty and the confidence he would need to do his work.
Barbara was always known for being humble and kind to all she met even in her late years when she wasn't really aware of her surroundings as the ravages of 30 years of Parkinson's disease and a stroke took hold.
She was a wonderful, kind, loving mother and grandmother always putting others' needs above hers. She had many friends because she was a friend a friend would like to have. She enjoyed being with people especially entertaining friends with cocktail parties, cooking marvelous meals, and parking on Centre Street to watch all the shoppers go by during downtown's heyday.
She was a member of Trinity Lutheran Church, the Freida Hoh circle, the law wives, the Philanthrop Society, and the Good Samaritan auxiliary.
Barbara was predeceased by her parents, her sister Shirley, her daughter Evelyn, and her husband Judge George Heffner. She is survived by her brother John Richards of Washington's Crossing, her daughter, Kimberly Carberry wife of Glen Carberry of Norwich, Connecticut, her son George Heffner Jr and wife Susan of Orwigsburg, grand children Christopher and Caroline Carberry, Brittany, Danielle, and Emily Heffner, and great granddaughter Charlotte Tassone.
Services will be deferred for a celebration of life after Covid subsides. In lieu of flowers, the family prefers any donations to go to Trinity Lutheran Church, 300 W. Arch St., Pottsville, PA 17901.
Lord-Bixler funeral home is in charge of her arrangements.
Online condolences may be expressed at http://www.Lord-Bixler.com
----------------------------------------------

Florence M. (Romanusky) Spudis
, 91 of Shenandoah formerly of William Penn passed away peacefully on Friday, January 8, 2021 at Broad Mountain Nursing & Rehabilitation Center, Frackville.
Born in Shenandoah on August 5, 1929, she was the daughter of the late William and Helen (Babarsky) Romanusky.
Earlier in life she was employed in the local garment industry, having worked for the former Russell Williams Dress Factory, Mahanoy City. Florence, along with her late husband, Joseph L. Spudis were the proprietors of the former Spudis Service Station in Upper William Penn, Shenandoah. Prior to her retirement, she was employed as a clerk at the Frackville Exxon.
Florence was a member of Divine Mercy Parish, Shenandoah and the former Saint George Church, Shenandoah, the Greater Shenandoah Area Senior Citizens and the ILGWU.
Preceding her in death in addition to her parents were her husband Joseph L. Spudis in 1988; two brothers, Albert A. Romanusky and John Romanusky.
Surviving are one son, James "Jim" Spudis and his wife Virginia of Ringtown; one daughter, Janet Moyer and her husband Robert "Bob" of Frackville; one granddaughter, Janelle of Ashland; one grandson, Robert "Bobby" Moyer and his wife Courtney of Virginia; two great-grandsons, Wilson and Charlie; two sisters-in-law, Sandra Banevich and Cheryl Ralston; nieces, nephews and cousins.
A Mass of Christian Burial will be celebrated on Wednesday, January 13, 2021 at 10:00 am in Divine Mercy Church, 232 W. Cherry St., Shenandoah with Monsignor Ronald C. Bocian, Pastor as the celebrant. Interment will follow in Our Lady of Dawn Cemetery, Shenandoah Heights. A viewing will be held on Wednesday morning from 9:00 am until 10:00 am in the church.
Walukiewicz-Oravitz Fell Funeral Home, 132 S. Jardin St., Shenandoah is in charge of the arrangements.
----------------------------------------------
Christine A Klinger
, age 60, of Barry Twp, passed away Saturday, January 9, 2021 at her residence.
She was born on Tuesday, December 20, 1960, in Pottsville, a daughter of the late Leroy F Klinger and the late Arlene J (Neumeister) Klinger.
Christine was a graduate of Tri-Valley High School.
She was the bakery manager at Weis Market, Frackville, then was a baker at Dunkin Donuts, Pottsville, and last worked at Lowe's Distribution Center, Pottsville until becoming ill.
Christine enjoyed camping, fishing, races at Big Diamond, collecting owls, and spending time with her family.
She is survived by her husband Michael T Herb; by two sons, Michael T Herb, Jr and Nicholas W Herb both of Ashland; three brothers, Leroy Klinger, Jr of Ashland, Thomas Klinger of Ashland, and Peter Klinger of Mount Carmel; five sisters, Johanna Klinger of Ashland, Connie Klinger of Ashland, Alice Schucker of Hegins, Joyce Klinger of Tower City, and Molly Pinkerton of Williamstown; and several nieces and nephews.
Following Christine's wishes, there will be no services.
Buffington-Reed Funeral Home, Valley View, is in charge of arrangements.
Condolences can be left for the family at
www.buffingtonreed.com
.
----------------------------------------------