Skook News Obituaries: October 13th, 2020
---------------------------------------
-
Barbara Ann (nee Blue) Tuggle
, 82, passed away November 26, 2019 at Santa Rita Nursing and Rehabilitation Center in Green Valley, AZ after a brief illness. She was born on June 4, 1937 at Locust Mountain Hospital in Shenandoah, PA. She was the daughter of the late Agnes and Martin Blue of Mahanoy City. She was married for 53 years to Thomas M. Tuggle who died on August 15, 2020 in Green Valley, AZ.
A graduate of Mahanoy City High School, class of 1955, Barbara attended Grace Downs Air Career School in NYC. After completing the Manhattan Airline School, she was employed by Capital Airlines as a Stewardess. Following her career with the airlines, she accepted a position with Liberty Finance in New Orleans, working as an auditor. It was here that Barbara met her future husband, Tom. They were married in 1966 at Christ Lutheran Church in Mahanoy City by Rev. Paul Kramer. Because of Tom's job with Liberty, the Tuggles' spent time in several cities in the East as well as in Dallas, TX. They resided in Hubbard, Ohio for 27 years before retiring to the warm climate and great golf of Green Valley, AZ.
While in Hubbard, Barbara was involved in "The American Business Women's Association" where she held different offices on the Board of Directors. She had 48 Years of perfect attendance and selected "Woman of the year in 1980." An avid golfer, Babs helped with many fundraising events at the Oak Tree County Club near Hubbard and was also very active in the Women's Gold League of the Country Club of Green Valley.
Fondly known as "Babs" to her family and friends in Mahanoy City, she enjoyed her visits to the Coal Region and rarely missed her high school class reunions. She did beautiful needlepoint and many of her handmade ornaments adorn family Christmas trees to this day. She was beloved by her nieces, nephews, great-nieces, great-nephews, and great-great nieces and great-great nephews who had a special place in their hearts for "Aunt Babs." She used email but never gave up sending a card or a note which always had a personal touch. Her regular correspondence gave us an extra reason to smile when we saw something from her in our mailbox. Her warm and caring personality will be greatly missed by all who had the pleasure of knowing her.
In addition to her parents, Barbara was preceded in death by a sister, Elizabeth (Betty) Blue Kehler (husband, Jack), great-nephew, John Kehler III, nephew, John Kehler (Jack) Jr. (Robin). She is survived by her brother, Robert (Ben) Blue (Carol) Barnesville, Nieces Susan Kehler Mannello (Charles), Barbara Kehler Cimino (Joseph), Allyson Blue Schaller (Marc), Leslie Blue Shultz (Matthew), great-nieces, great-nephews, great-great nieces and great-great nephews.
The family would like to thank Barbara's dearest friend, Marge Spiering of Green Valley, who remained by her side through this illness and her passing. Marge was a "lifeline' for our family during this most difficult time.
Family and friends are invited to attend a Memorial Service on Sat., Oct. 17 at 11 am at Sky View Memorial Park, Hometown with Rev. Fred Crawford officiating, followed by a White Dove release in her memory. Donations in memory of Barbara can be made to Christ Lutheran Church in Mahanoy City, PA.
Louis D. Truskowsky Funeral Home & Crematory Inc. Mahanoy City is in charge of arrangements. Visit
www.truskowskyfuneralhome.com
to sign the guest book and send sympathy cards.
----------------------------------------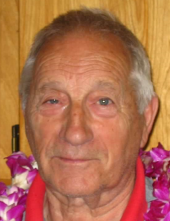 Joseph "Joe" Royal LeBlanc
, 89, of Pine Grove, formerly of Peach Mountain, Pottsville, passed away October 9, 2020, following a brief illness.
Born October 4, 1931 in St. Edouard de Kent, New Brunswick, Canada, he was the eldest of thirteen children to Suzanne (Caissie) and Alderic LeBlanc. In addition to his parents, he is preceded in death by a sister Rachel and brother Bernard.
Raised in Canada, Joe emigrated to the US at 16 and resided in Gardner, Massachusetts until enlisting in the US Army in 1949. Joe was a proud veteran, serving just short of 21 years. While serving his country, he was stationed throughout the US and Denmark, including 2 tours during the Korean War and 1 during the Vietnam War.
Joseph married Mary Jane Minchoff of Pottsville on October 29, 1960. They celebrated 55 years together before Mary's death in 2016. They had four children, Marguerite LeBlanc, Bernice LeBlanc, Suzanne (Ed) Rayfield and Marcel (Melissa) LeBlanc. In addition, Joseph is survived by 11 grandchildren: Devan, Corey and Kurtis Yesavage; Samantha, Miranda and Melinda Gibble; Abigail and Matthew Johnson; Mallory, Marcel and Maelynn LeBlanc; 4 great grandchildren: Kyrah Joy and Charlotte, Hadley and Colton Yesavage; 8 sisters: Marie, Estelle, Bernadette, Carmella, Juliette, Aline, Raymonde and Denise; and brothers: Father Leopold and Gerard, all of Canada.
Following his military service, Joe began a 24 year career with the US Dept of Agriculture, traveling to many agricultural facilities throughout PA as an inspector.
Joe was a true do-it-yourselfer and loved carpentry, tinkering with anything mechanical, gardening, baking, the outdoors and anything related to the sea. In his spare time Joe enjoyed traveling (especially to Massachusetts and New Brunswick), and taking care of his many gardens, fruit trees, blueberry bushes and grape vines; many family and friends will remember him for his fruit/vegetable gifts that he was always happy to share.
Mass of Christian Burial will be celebrated on Wednesday, October 14th, at 11:00 a.m. at St. John the Baptist Church, 913 Mahantongo St., Pottsville, with Rev. David J. Loeper officiating. A viewing will be held on Tuesday evening 6:00 -8:00 p.m. and on Wednesday morning from 9:30 a.m. until the procession will leave for church at Lord-Bixler Funeral Home, Inc., 1818 Mahantongo St., Pottsville.
----------------------------------------
Anna M. O'Neill
, 88, of Florida, formerly of Frackville, died Sunday October 11, 2020 at Select Specialty Hospital North, Orlando FL.
Born in William Penn, October 27, 1931, She was a daughter of the late John and Margaret (McEllone) Coleman. She graduated from West Mahanoy Township High School in 1949. Anna began working in the garment industry until she met the love of her life, Francis, whom she married on April 29, 1950.
She was a member of New Hope Wesleyan Church, Frackville.
She was preceded in death by her husband Francis O'Neill in 2006, sister Margaret Siderowicz, brother John Coleman and son-in law Ronald Bertrand.
Surviving are 2 daughters Debra Bertrand of Creal Springs, IL; Cheryl Chapman and her husband John of Oviedo, FL; 2 sons Francis O'Neill of FL; Robert O'Neill and his wife Patty of Oviedo, Fl; Grandchildren Sean O'Neill and his wife Amanda, Ryan O'Neill and his wife Natalie, Patrick O'Neill, Fallon Chapman, Jonathan O'Neill and Gabrielle O'Neill. Great- grandchildren and loves of her life Trevor and Hayden O'Neill, sister Rosemary Taylor of Fl., Nieces and Nephews
Funeral Services will be held at Noon Friday October 16, 2020 from Nice-Hart Funeral Home, 9 N. Lehigh Ave. Frackville, PA 17931. The Rev. Barry Brown will officiate. Friends may call from 6:00-8:00 PM Thursday and 11:30-Noon Friday at the funeral home. In lieu of flowers contributions may be made to New Hope Wesleyan Church Memorial Fund, 32 Spencer St. Frackville, PA 17931. Burial will be in Indiantown Gap National Cemetery, Annville.
Nice Hart Funeral Home Inc., Frackville, is in charge of arrangements. Online condolences can be sent to www.nicehartfuneralhome.com.
----------------------------------------
Ruth Mensch
, age 96, of Dover, PA and formerly of Aristes, passed away Sunday morning at ManorCare North in York.
Born in Locust Valley she was the daughter of the late Peter and Ann (Romanouskas) Viganouski. She attended Mahanoy Township school and worked for and retired from City Shirt Factory.
Preceding her in death in addition to her parents were her husband Allen, a brother George and 2 sisters Evelyn Sluzis and Florence Sims. Survivors include 2 daughters, grand children, great grandchildren, nieces and nephews.
Services will be private at the convenience of the family. David D. Jarrett Funeral Home of Mahanoy City is in charge of arrangements.
Please sign the guestbook at www.jarrettfuneralhome.com.
----------------------------------------
Vernon J. Brennan, Sr.
, 95, of Minersville, passed away on Monday at Lehigh Valley Hospital, Cedar Crest.
Born on June 27, 1925 in Duncott, Cass Township, he was one of eleven children of the late Mae M. Wetzel Brennan and the late Harold A. Brennan, Sr. He attended St. Vincent de Paul Parochial School and was a 1943 graduate of Minersville High School. He was a car salesman for over 55 years, beginning with Rapp Motors, Bob Miller, Bob Weaver, and retiring from Pritz Auto. His last employment was as a court attendant for the Honorable Judge Palmer Dolbin up until the age of 93.
Vernon was a member of Holy Family Parish, Minersville. He was also an active member of the Minersville Fish and Game, the former Minersville Rotary Club and the former Pottsville Club.
He served as the Minersville High School golf coach for twenty years. While he could no longer play golf, Vernon still enjoyed playing gin rummy with family members and the friends that he met while he was a resident at Genesis Schuylkill Center. He also looked forward to his Sunday trips to Big Hill.
In addition to his parents, Vernon was preceded in death by his wife of 70 years, Mary "Betty" Ofsharick Brennan, who died on February 27, 2018; an infant daughter, Beverly Brennan; five brothers, Harold "Bud" Brennan, Jr., Robert "Beep" Brennan, Bill Brennan, Earl Brennan and Al Brennan; four sisters, Jean Posusney, Lorraine Kovich, Marie Mitchell and Barbara Sauder; a son-in-law, Rick Zimmerman.
Vernon is survived by three children, Diane Harvilla (spouse, John), Cindy Zimmerman, and Vernon J. Brennan, Jr., all of Minersville; three granddaughters, Krista Bevan (spouse, Randy), Pottsville, Michelle Beach (companion Jeremy Earlosky), York, and Leigh Ann Raisch (spouse, Adam), Willow Grove; three great grandchildren, Noah and Mira Bevan, and Griffin Raisch. He is also survived by a brother, Gerald "Jerry" Brennan, Jonestown, Lebanon County; nieces and nephews.
Arrangements are incomplete.
----------------------------------------