Skook News Obituaries: January 17th, 2021
Obituaries published from the Schuylkill County area.
----------------------------------------------
Harold Hans Hillje
, 92, of Mckeansburg, passed away Thursday, January 14th, at St. Luke's Hospital & Health Network, Bethlehem.
Harold was born in Richmond Hill, New York on February 20, 1928, a son of the late Marie Meyer and Hans Hillje. He was the widower of Dorothy H. (Thoden) Hillje.


He served in the U.S. Army as a Corporal during the Korean War. He worked as a Carpenter during his lifetime and was a member of the Carpenters Union of New York City. He was a Boy scout Master in Long Island, NY, and a member of the Steuben Society.


Harold is survived by a daughter, Lee Anne Hillje of Orwigsburg, two sons Kevin, husband of Ellen Hillje, of Florida; Michael Hillje of McKeansburg and a grandson Ryan Hillje.


He was predeceased by sisters Ann Stoudt of Shartlesville and Wilma McEachern of Uniondale, NY.


A Religious Service will be held at 11:00 AM on Saturday, January 23rd at Hamilton - Breiner Funeral Home & Cremation Services, Inc. in Orwigsburg, with Rev. Kenneth T. Melber, Jr. officiating.
Visitation from 9:30 until service at 11:00 AM. Interment, with military Honors, will follow at Christ Church Cemetery, McKeansburg. Guests are asked to follow CDC guidelines to limit the spread of COVID-19. Please offer condolences at www.orwigsburgfuneral.com
----------------------------------------------
Ann Marie Anders
, 85, of Middleport, passed away on Saturday at Manor Care.
Born on September 1, 1935 in Bethlehem, she was a daughter of the late Roy S. Klenovich, Sr. and the late Anna Kernach Klenovich.
Preceding her in death was her husband, Thomas P. Anders; two siblings, Roy S. Klenovich, Jr. and Mary Ann Brueningsen; her companion, Gary Tracey.
Ann is survived by her son, Thomas J. Anders, New Philadelphia; four siblings, Joseph Klenovich (spouse, Donna), Oldsmar, Florida; Michael Klenovich, Spring Hill, Florida, Cheryl Abrantes (spouse, Julio), Bethlehem, and Darlene Ephault (spouse, Gerald), Bear Creek; nieces and nephews.
Services are private.
----------------------------------------------
Francis G. McKeown
, 84, of East Brunswick Township, passed away on Sunday at home.
Born in Jonestown, Cass Township, he was a son of the late Edward and Rose Pewor McKeown. He was a graduate of Cass Township High School, and was an Army veteran. He had been employed as a supervisor in the pipeline construction industry, having last worked for Ernest Renda Contracting, Somerville, New Jersey.
He was a member of St. Ambrose R.C. Church, Schuylkill Haven.
He was preceded in death by two brothers, Edward McKeown and Walter McKeown.
He is survived by his wife, the former Georgene Kopena, with whom he celebrated 50 years of marriage on January 2; four children, Leo McKeown (spouse, Jayne), Port Carbon, James McKeown (spouse, Michelle), Tamaqua, Cindy Etler (spouse, Jack), Tamaqua, and Maria Wagner (spouse, John), Adamsdale; eight grandchildren; five great-granchildren. He is also survived by a sister, Theresa Taraskavage, Garden City, Michigan; nieces and nephews.
Arrangements are incomplete.
----------------------------------------------
John C. Love, 52, of E. Main St. Hegins, passed away on Friday, January 15, 2021 at home.

Born on July 24, 1968 in Pottsville, he was the son of Ann Young Love of Pine Grove and the late Richard E. Love, Sr.

He was a 1986 graduate of Pine Grove Area High School and a graduate of Thompson Institute, Harrisburg.

John was a Draftsman.

Surviving, in addition to his mother, are his wife Tammy Mercer Love; three sons, Jordan Love of Orwigsburg, Colton Love of Tower City, and Matthew and wife Nikki Marberger of Hegins; two grandchildren, Madison and Makayla Marberger; two brothers, Richard Sr. and wife Sharon Love, and Steven "Herb" Love; nieces, cousins, aunts and uncles.

A Celebration of Life Service will be held at a later date.

In lieu of flowers, the family would prefer contributions be made to the Ruth Steinert Memorial SPCA, 18 Wertz Dr. Pine Grove, Pa. 17963 in his memory.

The H. L. Snyder Funeral Home, Inc., Pine Grove is in charge of arrangements and you may send condolences online at www.hlsnyderfuneralhome.com




----------------------------------------------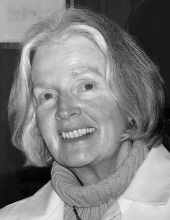 Elizabeth M. (Kirwan) Callery
passed away peacefully with her family by her side on January 16, 2021.
Born in Pottsville on February 18, 1935, Elizabeth was the daughter of the late William and Freda Kirwan.
She was a graduate of Pottsville Catholic High School and St. Joseph's College in Emmitsburg, Maryland, where she made life-long friendships. Elizabeth's first job out of college was as a courier for the Central Intelligence Agency (CIA) in Washington, DC. After marrying, she also worked at Merck & Co. in Philadelphia before returning to Pottsville to raise her family.
Elizabeth was the wife of the late Dr. Vincent A. Callery, to whom she was married for 50 years. In addition to her parents and husband, she was also preceded in death by her beloved son, Patrick V.A. Callery and her brothers William, Robert, and John Kirwan.
Elizabeth is survived by her daughters Meg Callery (Paul Sullivan), Jennifer Verzella (Louis), and Elizabeth Orton (Christopher). Elizabeth has six adoring grandchildren who affectionately called her "Grand" (because she was), Elizabeth, Sarah, and Luke Verzella and Emma, Jackson, and Calvin Orton. She leaves nieces and nephews along with her many friends.
Elizabeth enjoyed gardening, classical music, and history. She had a knack for making friends. To know her was to feel love. She opened her home to all and enjoyed hosting her family and friends. A seat at her kitchen table guaranteed you a delicious snack and wonderful conversation; you left in better spirits than you arrived. We will miss her always and attempt to carry on her legacy of kindness and finding beauty in all things.
Services will be private, but livestreaming information can be found at www.lordbixler.com
In lieu of flowers, please donate to your favorite charity in her honor.
Lord Bixler Funeral Home, Inc. is in charge of arrangements.
Online condolences may be expressed at www.Lord-Bixler.com
----------------------------------------------
Anthony John Miernicki Jr. "Tony"
52 passed away peacefully on January 8th, 2021 with his beloved wife by his side.

He was born to parents Anthony John Miernicki Sr. and Geraldine (Gerry) Miernicki (Wufsus) in Hazleton, Pa. on December 26th 1968.


Tony was an amazing guitar player who loved playing songs from artists such as Lou Reed, Bob Dylan, Neil Young and many others. His other interests included reading newspaper articles online, listening to music, working on cars, and taking in the sights of Denver Colorado, where he resided since January of 2014.


He is preceded in death by his parents Anthony John Sr. and Geraldine Miernicki (Wufsus). A great aunt Jean Stanulonis. And a step brother Douglas Gantz.


He is survived by his loving wife Barbara Miernicki (Swetavage). Daughters Emily and Arielle Lapinsky. Grandchildren Jazayah and Ezra Graciano and Jasper Layne Dower. Sister Jennifer Miernicki-Nojunas and husband Matt. Step mother Nancy Miernicki. Step sister Tracie Gantz and husband Mark Maliniak. Aunt Joyce Margenau (Wufsus) and Uncle Werner. Aunt Kathy Wufsus and late husband Frank Wufsus. Cousins Heather Margenau, Cheryl Vander-Leest (Margenau) and husband Joel, Sharon Leitzel (Wufsus) and husband Kevin, Lori Sullivan ( Wufsus) and husband Sean. Other relatives include Allen Wufsus, Uncle Ronald and wife, Chrissy Zeigmont and Linda Wufsus many other cousins, aunts, uncles and friends.


In these difficult times we are unable to provide a ceremony to properly honor Tony's life. Family and friends are invited to a special memorial dinner to share messages, memories, and photos of his life. Time and date will be disclosed at a later time.


Thank you to all our family and friends who held us in prayer and thought. Tony's spirit will live on in our memories forever and ever.


We love you deeply and will miss you tremendously. May you Rest In Peace.
---------------------------------------------
Edward J Albers
, age 70, of Hegins, passed away Saturday, January 16, 2021 at his residence.
He was born on Friday, November 10, 1950, in Omaha, NE, a son of the late William W Albers and the late Lillian A (Walter) Albers.
He was a 1969 graduate of William Jennings Bryan Jr/Sr. High School, Bellvue, NE.
Ed retired from the US Air Force as a Staff Sgt after twenty years of service.
He was a member of St. Andrew's United Methodist Church, Valley View.
He was also a member of American Legion Post 575, Valley View.
He is survived by a daughter, Machael L Stiely of Valley View; a son, Michael E.T. Albers of Carlisle; five grandchildren; a brother, Donald Albers of Arlington, NE; a sister, Pauline Coffman of Omaha; and several nieces and nephews.
Services will be held at St. Andrew's United Methodist Church, Valley View, on Monday, January 25, 2021, at 10:30 am, with Rev. Duane Bardo officiating. Those attending the service will be required to follow COVID-19 guidelines.
Burial with Military Honors will be made in Indiantown Gap National Cemetery, Annville.
Buffington-Reed Funeral Home, Valley View, is in charge of arrangements.
---------------------------------------------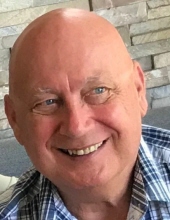 Joseph C. Noel
, 70, of Schuylkill Haven, passed away unexpectedly on Saturday morning in Lehigh Valley Hospital Schuylkill East Norwegian, Pottsville.
Born in Pottsville, on April 22, 1950, he was a son of the late Joseph V. and Charlann M. (Bercher) Noel.
He was a 1968 graduate of Pottsville High School and a member of St. Patrick R.C.C., Pottsville.
Joe worked as a truck driver at AWI Trucking, Robesonia., for over 20 years, retiring in 2015.
He coached Rotary Little League for several years. Joe was an avid Eagles fan and enjoyed all sports.
Joe is survived by his wife, Michelle M. (Daniels) Noel, to whom he would have celebrated 46 years of marriage today, January 18th ; his mother, Charlann M. (Bercher) Noel; two sons Jeremy J. Noel, companion of Krystina, of Poland, OH; Kevin M. Noel, husband of Crissa, of Pottsville; grandchildren: Kora M., Ashton D., and Taylor R.; brother, Ronald Noel, husband of Kathryn, of Bryn Mawr, PA; nieces, Heather Hable and Rebecca Evans, wife of Chet.
A Mass of Christian Burial will be celebrated on Friday, January 22nd, at 11:00 a.m. at St. Patrick Roman Catholic Church,.319 Mahantongo St., Pottsville. A viewing will be held at Lord-Bixler Funeral Home, Inc., 1818 Mahantongo St., Pottsville, on Friday from 9:00 a.m. until the procession will leave for church.
Interment will follow in Schuylkill Memorial Park, Schuylkill Haven.
The family request contributions in Josephs' memory be sent to: St. Patrick's Memorial Fund 319 Mahantongo St. Pottsville, PA 17901.
Lord-Bixler Funeral Home, Inc. is in charge of arrangements.
Online condolences may be expressed at lordbixler.com.
---------------------------------------------
Bernard E. "Bernie" Kammerdiener
, 88 years of age of Clamtown Road, West Penn Twp., Tamaqua, Pennsylvania passed away peacefully on Saturday, January 16, 2021, at home while in the care of his family.
Born Tuesday, February 16, 1932 in New Bethlehem, Clarion County, Pennsylvania, the son of the late Boyd H., and Marjorie (McCallahan) Kammerdiener . He was also predeceased by his beloved wife, Delores (Curren) Kammerdiener. Bernie was the last survivor of six other siblings.
Surviving are; daughters, Debra Stein wife of Joseph of Grand Island, NY, Barbara Renninger of New Ringgold, Melissa S. Walter wife of Lynn of Quakake, Tammi Eickhoff of Tamaqua; sons, Bernard E. Kammerdiener, Jr. of Tamaqua, Robert E. Kammerdiener and his wife Lori of Tamaqua, Jon Kammerdiener and his wife Karen of Easton; 14 grand children; 5 great grandchildren.
A graduate of Red Bank High School in New Bethlehem, Pennsylvania, Bernie served honorably in the United States Army during the Korean War. He earned his Associates degree in Mechanical Engineering from Penn State University New Kensington Campus. Bernie, worked for the former Bundy Tubing of Tamaqua, served as head of maintenance for the former Coaldale State Hospital, and then in the same capacity for Diakon long term care of Hazleton.
A member of St. John XXIII R.C.C. of Tamaqua, Coaldale V.F.W., Andreas Sporting Club, West Penn Rod & Gun Club. Bernie was an avid outdoorsman who enjoyed fishing, and hunting. Bernie's favorite pastime was mowing his yard and tending to his property. Daily visits to McDonalds to chat with his friends was part of his routine.
Bernie was a former Cub Master of Cub Scout Troop 154, and had served as Boy Scout Pack leader of Troop 755 of Clamtown during his sons tenure in scouting.
Funeral arrangements have been entrusted to the Robert S. Nester Funeral Home & Cremation Services, Inc. of 2066 West Penn Pike New Ringgold, Pennsylvania 17960. (570) 386-5884
The family will celebrate a Private Mass of Christian Burial from St. John XXIII R.C.C. of 307 Pine Street Tamaqua, Pennsylvania 18252.
Interment will be in Sky-View Memorial Park Tamaqua, Pennsylvania. Military Honors to be bestowed.
Memorials in Bernie's name to:
Disabled American Veterans
5000 Wissahickon Ave.
Philadelphia, Pennsylvania 19144
or
Spiritrust Lutheran Home Care & Hospice
402 West Chew Street
Allentown, Pennsylvania 18102

online condolences may be expressed by visiting www.griffithsfuneralhomes.com


---------------------------------------------